Higgs & Sons: "The First4Lawyers brand is based on integrity and first class service"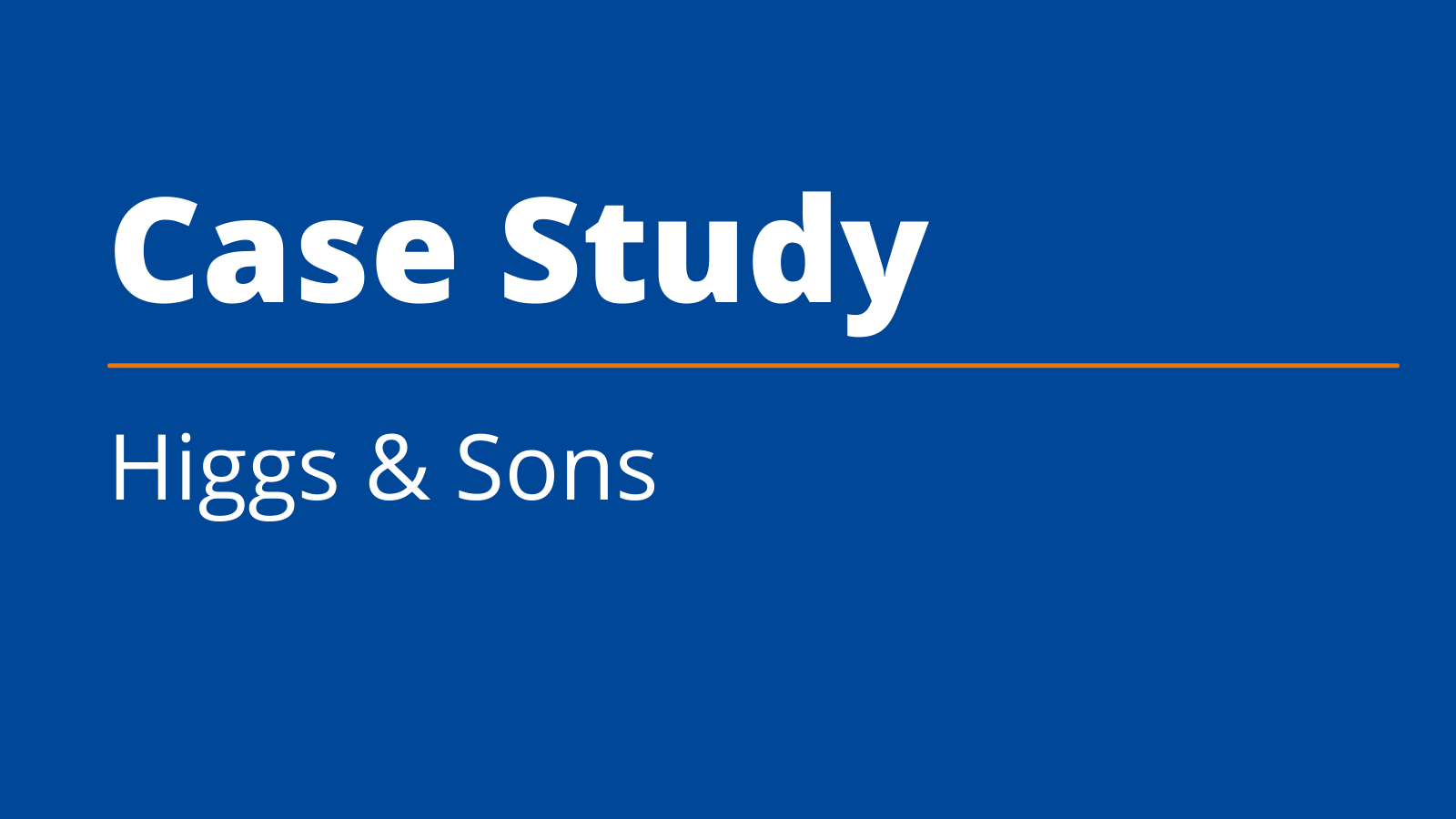 Higgs & Sons is a multi-disciplinary law firm, based in the West Midlands. Established in 1875 the firm is proud of its history and traditional values but at the same time is highly progressive and innovative.

Clare Langford, Partner with the firm says:
"We started working with First4Lawyers in 2012. The implementation of LASPO meant our relationship was paused in 2014. However, in January 2017 we re-joined the clinical negligence panel, working exclusively with First4Lawyers and have been delighted with the relationship to date.

"In our opinion First4Lawyers is the leading personal injury marketing collective in the country. Their brand is based on integrity and first class service which means it is perfectly aligned with our values.
"Further, First4Lawyers' advertising is sympathetic, supportive and informative, which mirrors our own and has given us great confidence that they will attract new clients in an honest and appropriate way."

Compliance was also of paramount importance to Higgs & Sons and after conducting its due diligence, Clare remarks, "It was reassuring to note that First4Lawyers placed equal importance on ensuring things were done the 'right way'."

For Higgs & Sons, one of the key ways in which First4Lawyers have differentiated themselves from other claims management companies has been the quality and quantity of information provided and the engagement of the prospective client.
Clare explains:
"First4Lawyers accurately obtain all key data and a useful summary of the potential case and the client's concerns. Frequently, the leads are Direct Call Transferred through with a summary of the case simultaneously emailed over. This really helps with converting the enquiry and limits the risk of the caller going elsewhere or being unavailable when returning the call."

As to their continuing plans: "We are extremely happy with the way our relationship with First4Lawyers works, it has offered us exactly what we were looking for and we would definitely recommend them to other firms who are looking for a first class service."