Industry Expert View: Jack Ridgway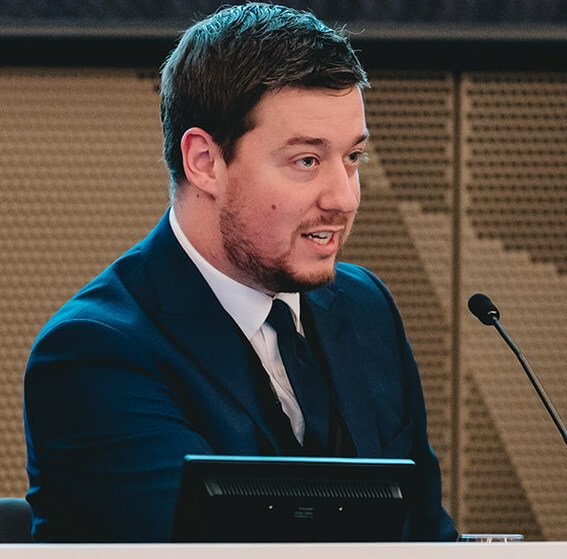 Jack Ridgway, an associate costs lawyer at London firm Bolt Burden Kemp, is the recently appointed chair of the Association of Costs Lawyers (ACL).
Unlike costs draftsmen, costs lawyers are fully qualified and regulated, with requirements for professional indemnity insurance and access to the Legal Ombudsman.
Here, Jack shares his views on their increasingly important role in a sector facing unprecedented change.  
Costs law generally only comes to the fore when there's a particularly headline-grabbing case in the news, such as the Russian couple who ran up an eyewatering £8m bill in their divorce. 
For me and most of my colleagues, such cases are very few and far between. The rest of the time we are there working quietly in the background. A vital cog in the legal machine.
The biggest issues facing us are the same as those facing most lawyers, albeit for different reasons.
Take technology, for example, and the move towards more remote hearings which became the norm (and the news – remember Zoom cat lawyer?) during the pandemic. 
As Master of the Rolls, Sir Geoffrey Vos, pointed out in his keynote speech to the Association of Cost Lawyers' conference last year, changes to working practices such as remote hearings "may affect the way we look at costs recovery in different situations".
Since he spoke, we have also witnessed significant changes in the industry such as the long-awaited introduction of fixed recoverable costs as recommended in Lord Justice Jackson's 2016 report. By the time you read this it will have been a full year since the first phase was implemented, applying them to lower-value RTA claims now dealt with via the government's Official Injury Claim (OIC) portal.  
Despite widespread criticism of the regime, with only around one in 10 using the portal as intended, without the help of a lawyer, the government has made clear it intends to roll it out to cases worth up to £100k, which will reportedly be implemented later this year. The Jackson reforms recommended that fixed costs be applied to all claims valued up to £250k so further change is almost certainly on the horizon.  
Clinical negligence looks set to be impacted following a consultation earlier this year, which proposed the introduction of fixed costs to claims valued up to and including £25k. The ACL shares the view of many that these reforms are not fit for purpose and will significantly impact access to justice for vulnerable claimants in what are typically complex cases. We believe the proposed 'twin track' – enabling more straightforward claims to be filtered out and dealt with at an earlier stage – would on its own achieve the aim of reducing costs. In any event, a full costs analysis is needed as at the moment there seems a distinct lack of any reasoning or statistical rigour behind the planned reforms.
It is an uncertain time for those firms working in this sector. So much has been delayed by Covid and the current system is still so poorly defined that I think we will see increased fragmentation going forward.
Not every firm will want or have the resources to embrace the fixed costs model which, as we have seen with some setting up their own systems for dealing with lower value RTA work profitably, requires significant investment in technology. With those remaining left to chase the higher value work – a lot of fish in an increasingly small pond – we may see some firms instead decide to branch out into areas of personal injury not currently covered by fixed costs.
Costs lawyers may also look to diversify, although at present there is still much to keep us busy such as where the aforementioned lower value claims should fall. For example, within the OIC portal, the rules on what constitutes a non-tariff case are so open to interpretation that around a quarter of users seek an uplift in damages – additional payment for exceptional injury, circumstances or both – meaning their cases must be dealt with separately outside it.
While there is obvious frustration from government and the judiciary that so much court time is spent on costs, that is indicative of a complex system and the reason why we have properly trained and regulated specialists.
As more costs become fixed or predictable, I believe there will be less traditional work like bill drafting and instead new opportunities created for more advocacy and advice-based work.
But at a time when costs disputes are increasingly in the news, with one High Court judge describing them as a "recurring, but highly undesirable feature of modern litigation", costs lawyers have never been so in demand.