Carrie Tennick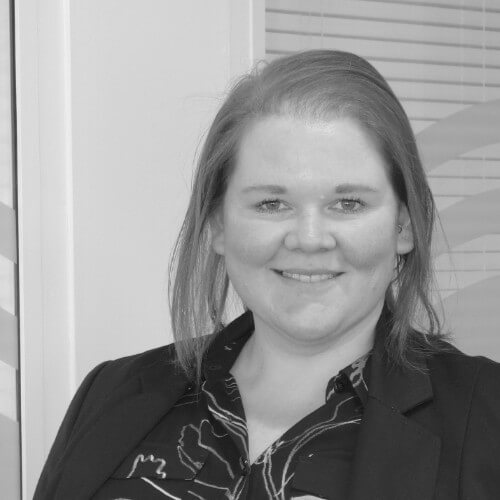 Carrie Tennick joined First4Lawyers as a senior digital content specialist in 2019 and was promoted to digital marketing manager in December 2021. Here, the English graduate – originally from South Africa - talks about what it takes to keep the business at the top of Google rankings and helping maintain its position as one of the most recognised and trusted legal brands in the UK.
I didn't know that what I do now was even an option when I went to university. I just knew that I loved writing and I wanted a job that allowed me to do that.
After graduating, I had a few varied roles including interning for a local newspaper and interviewing EU policy makers and scientists for an online journal. It was the latter that gave me my first taste of digital marketing and media, and I found it was something I really enjoyed.
As digital marketing manager at First4Lawyers, I am responsible for what consumers see when they visit our website. The surge in online activity that ensued during the Covid pandemic and since means that the first impression, engaging that person so they want to stay and see what we have to offer, is now more important than ever.
It wasn't a huge pivot for us because we were a very online-focused business anyway, but in such a competitive marketplace we know we can't afford to be complacent. Our site is often the first point of contact for potential customers, and we pride ourselves on providing expert, comprehensive content that adds value and gives them the confidence to get in touch.
Once upon a time content was judged by how many keywords you could shoehorn into it, but Google has advanced a lot since then and is now much more focused on the user experience, making sure people find what they're looking for. We recently welcomed another digital marketing executive to the team who will help us to maintain those high standards.
The thing I enjoy most about my job is that no two days are the same. I could be reviewing content, looking at content strategy or liaising with the external agencies that support us, including to make sure that our website is technically sound and functions like the chatbot and callback facility are working properly.
Keywords take up a lot of my time! We track hundreds of different ones each month, looking at what our competitors are ranking for and making sure we're ranking for the same thing, but also that it's relevant to the service we offer and that consumers are looking for.
I think the thing that sets First4Lawyers apart is that we are always striving to improve. There are exciting plans in the pipeline following the appointment of our first chief technology officer so watch this space! It sounds clichéd but it's also a great team and everyone wants to do their best. The people who contact us usually do so at a really difficult point in their lives and being able to support them and get them the help they need makes you feel like you are making a difference.