First4Lawyers in the Media - June 2022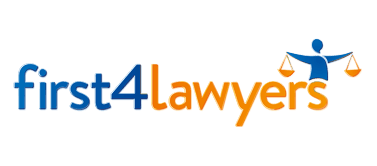 Cost reforms have dominated our media activity recently with comments published in multiple titles including The Times, Legal Futures and New Law Journal.
Our managing director Qamar Anwar was commissioned to write an editorial for The Times as we approached the first anniversary of the Official Injury Claim portal.
"Has it blocked bogus claims and streamlined access to justice for genuine claimants? I'm inclined to say no," he said.
Comments examining its poor performance also featured in Legal Futures and Insurance Times.
Qamar was quoted further by The Times in an article on government plans to overhaul how clinical negligence claims are handled by imposing fixed recoverable costs on cases valued at up to £25k. 
He said: "Fixed recoverable costs will present a significant barrier to access to justice as many specialist firms will not be prepared to take on the work and investment involved in pursuing these often complex cases if there is not a sufficient return.
"Low value does not mean simple – the consumer will therefore have less choice."
He added that it would create in effect "a two-tier system for the consumer – a better level of service for higher value claims and a lower level for those falling into the fixed recoverable costs regime."
His comments also appeared in Legal Futures, New Law Journal here and here, and Insurance Claims.
Elsewhere, Insurance Claims and The Business Desk covered the appointment of Aaron Bott as First4Lawyers' first chief technology officer.
With 40 years' experience in IT, technology and software development, we are very excited to welcome Aaron who will be responsible for building a broader IT, technology and innovation team that will support our aims to be a market leader in full scale legal services.   
"Consumers no longer just want, but now expect services that are simple, quick and convenient to use," he said.
"First4Lawyers has already shown its willingness to embrace change, to be bold and adapt in order to meet customers' needs and I'm thrilled to join at the start of such an exciting new chapter."
Our head of marketing Andy Cullwick continues to provide a monthly column for Insurance Claims, which in April looked at the continued importance of content marketing for businesses. A recent HubSpot study revealed more than 80% of companies use it as part of their marketing strategy.
Andy also authored a piece on the same topic for Solicitors Journal, which was published online, in print and in a newsletter emailed to all its subscribers.
"Think about who your potential customer is, what information they might be looking for and which platforms they are likely to use to find it," he said.
"Ads aren't enough anymore; you have to be prepared to give some of your knowledge away for free."
With the results of our 'State of the Market' survey in, work is also now well underway on our annual whitepaper which will be launched later this year. You can read last year's whitepaper 'Making your customers happy' here.