First4Lawyers celebrate 14 years in business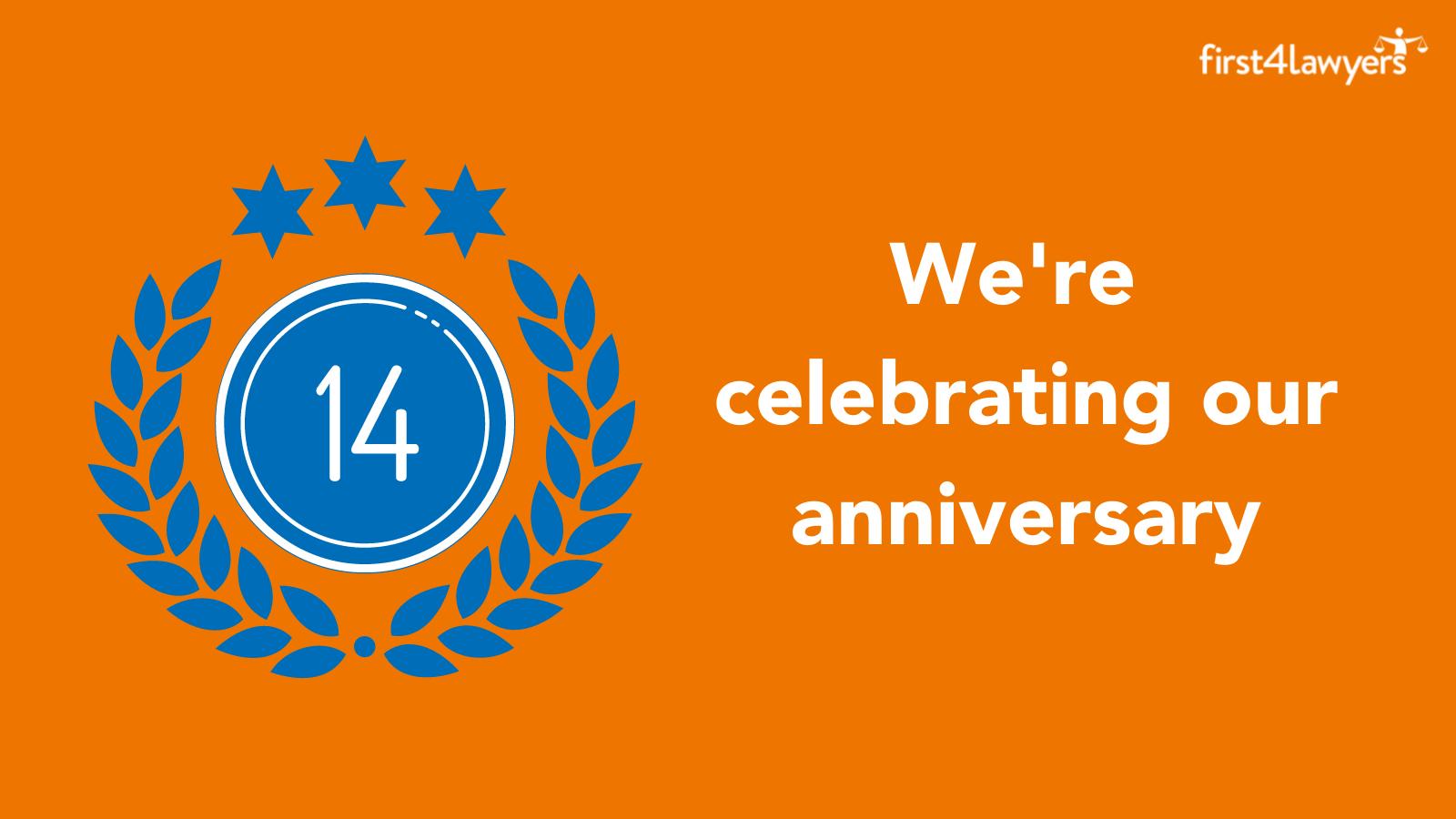 This January First4Lawyers celebrate 14 years in business, which is no mean feat when you consider the vast government reforms the industry has faced over recent years, as well as a global pandemic, which we don't yet seem to be over the worst of.
The past 12 months have been a particularly troubling time for many in the industry and it was difficult to see the demise of several companies, which were once booming businesses. And whilst we are optimistic about the coming year and the general resilience of our industry, it's likely we will see more firms go into administration in the coming months.
So, you'd be forgiven for thinking we are in a time of constant doom and gloom, yet, against this rather sombre backdrop, First4Lawyers is bucking the trend as a business which is continuing to grow and thrive. So what's the secret? And what is there to feel optimistic about?
Qamar Anwar, managing director of First4Lawyers says, "We've been in business for 14 years – it's a great achievement and one I'm very proud of. First4Lawyers is a strong business built on strong foundations and despite all the challenges we have faced we continue to grow."
Last year saw the business launch First4InjuryClaims, a new ABS law firm dealing solely with road traffic accident (RTA) claims, in response to reforms that mean people with injuries from RTAs lasting for up to two years and worth less than £5,000 will no longer be able to recover the cost of using a lawyer from the negligent driver's insurer.
Setting up its own law firm was the only feasible way for First4Lawyers to honor their brand promise to continue offering support to consumers at a time when they are often at their most vulnerable.
Qamar says, "As a business we have always remained consistent and that has been the key to our success. We're consistent in our brand promise to support consumers; consistent in our ability to provide top quality leads to our panel; and consistent in our business goals and striving towards our vision to be the number one legal services provider."
First4Lawyers have become the sectors leading marketing collective, providing more of the work that personal injury solicitors want than any other and pride themselves on the relationships they have built with panel members over the past 14 years.  
Qamar continues, "We are renowned in the industry for the providing high quality personal injury and clinical negligence leads. Our brand strength and marketing expertise mean we have the ability to deliver the right types of leads for our panel and the higher value claims that firms are always looking for."
The last 14 years has seen First4Lawyers grow an impressive array of awards including Claims Management Company of the Year seven times; Claims Management Team of the Year and Marketing Campaign of the Year at the Personal Injury Awards. So, what can we expect next from First4Lawyers? More exciting developments says Qamar.
"We're continuing to grow and are actively recruiting for a number of exciting roles, including the newly created role of Chief Technology Officer, which reflects our commitment to driving innovation in our sector" says Qamar. "We have several very exciting projects in the pipeline which will only help to solidify our position in the market. Watch this space."