December 2021 Blog for Insurance Claims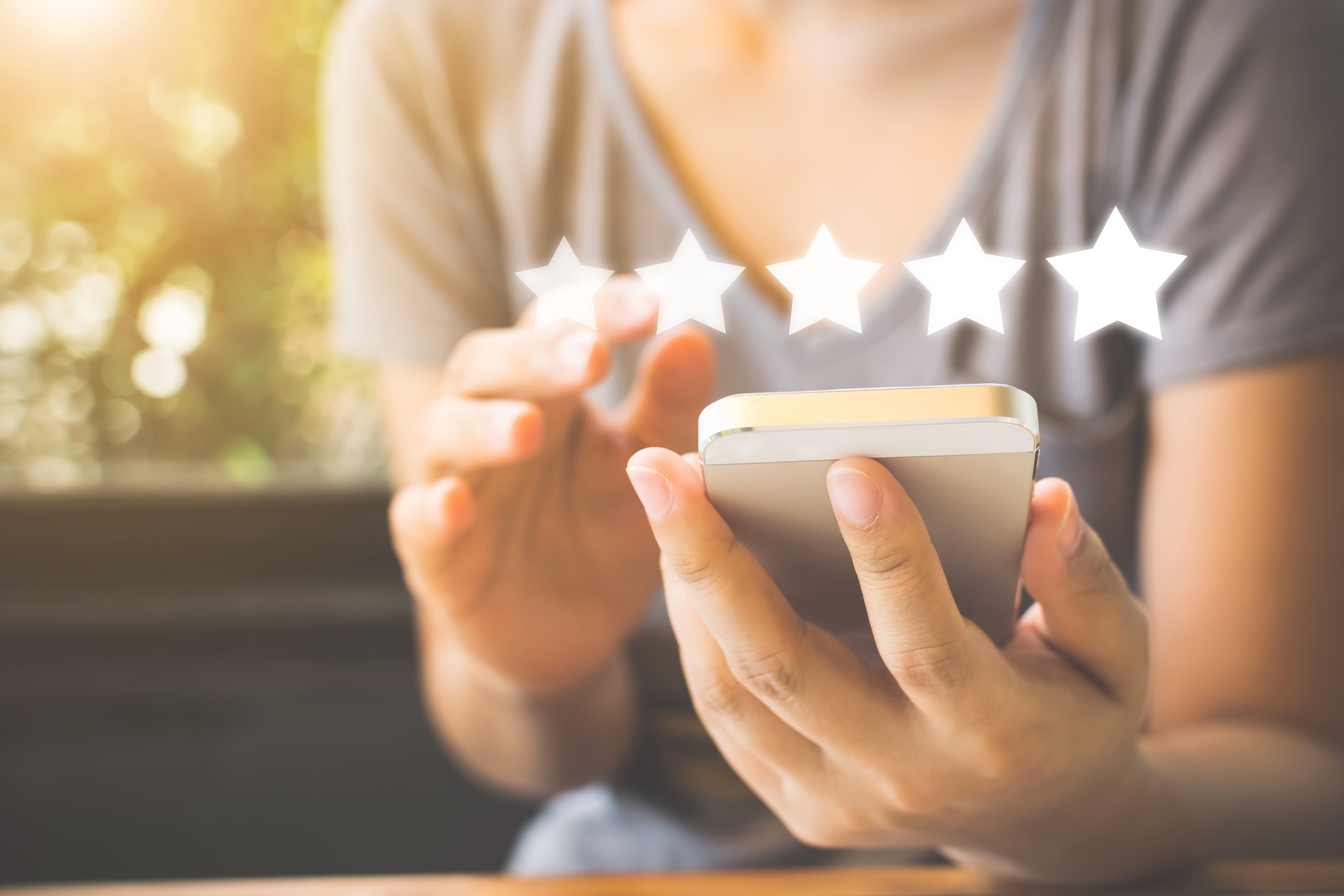 Does your firm deserve a 5* rating? What your response to reviews really says about you
Andy Cullwick, head of marketing at First4Lawyers
Most customers no longer walk down the high street and through your door – they do it virtually. And before they do, the likelihood is they'll have read about you online.
A recent survey by Reputation found that 90% of consumers now check reviews before making a purchase. Another found 79% of us trust reviews as much as personal recommendations from family and friends.
Supermarkets like Morrisons and Sainsburys even invite customers to review their groceries now. But while they may be everywhere, how many businesses actually take the time to respond?
It's easy to ignore reviews, but in doing so, you miss a golden opportunity to increase awareness of and trust in your brand.
If you want to remove complacency and drive improvement, you have to embrace every post – the  good and the bad. What's important is what you say back.
No comment? No way
For our recent white paper 'Making your customers happy', we surveyed 100 law firms about their approach to customer service and, in particular, online reviews.
It found that less than a quarter (24%) responded to every review, 31% only on an ad-hoc basis, and 13% only to positive reviews. One in 20 did not respond to any at all.
You wouldn't ignore someone sat in reception, whether they'd come in to commend or complain about your business, and in today's online world, the same courtesy must apply.
There's no shortage of review platforms and that number is only going to grow, but for newbies I'd start with the big three – Trustpilot, Google and Facebook.
You can set up alerts which is much easier than having to constantly monitor each site. That's what we do at First4Lawyers where we respond to reviews the same day.
If a client has left favourable comments, start with a simple thank you. It doesn't have to be too formal and, where possible, it should be personal enough to show that it's not just a standard or automated response. If it doesn't sound too clumsy, you could even include your company's name and keywords to boost SEO and help to highlight the review to others.
Bad reviews are a tad trickier, but firms should treat it as an opportunity to turn a negative into a positive.  Be polite - you'd think that was a given, but not always and you don't want to create a media story from your response. Review sites are not moderated and there is always the chance that you may receive unfair criticism, but make sure your response is proportionate. The law firm, Summerfield Browne, fell foul of this earlier this year when it sued a former client over a libellous review, but received a backlash online for doing so.
Customers want to feel that their feedback is valued and taken seriously and, even when service has fallen below what's expected, honesty will usually go a long way. Thank them for raising the matter and ask them to send the details privately so that you can investigate further.
Finally, and most importantly, make sure that you do and respond to them promptly. If a mistake has been made, hold your hands up and apologise and, where applicable, show them what you have done to rectify their problem or what action you have taken to improve systems and processes for others.
Turning a negative into a positive
Online reviews are still contentious for some, but they cannot be ignored. And those that embrace them are largely positive about the benefits.
In our white paper, Sam Borrett, director of legal digital marketing agency Legmark, hit the nail on the head.
"No company perfectly satisfies all its customers every time – and that's OK because people realise this. However, the way that you deal with a negative response speaks volumes and can actually have more impact on potential clients than reading pages of positive reviews.
"Properly handling negative reviews also tells you so much more about your business and how you can improve and prevent similar problems in future."