NewLaw: "Supporting our client journey in a wholly compliant way"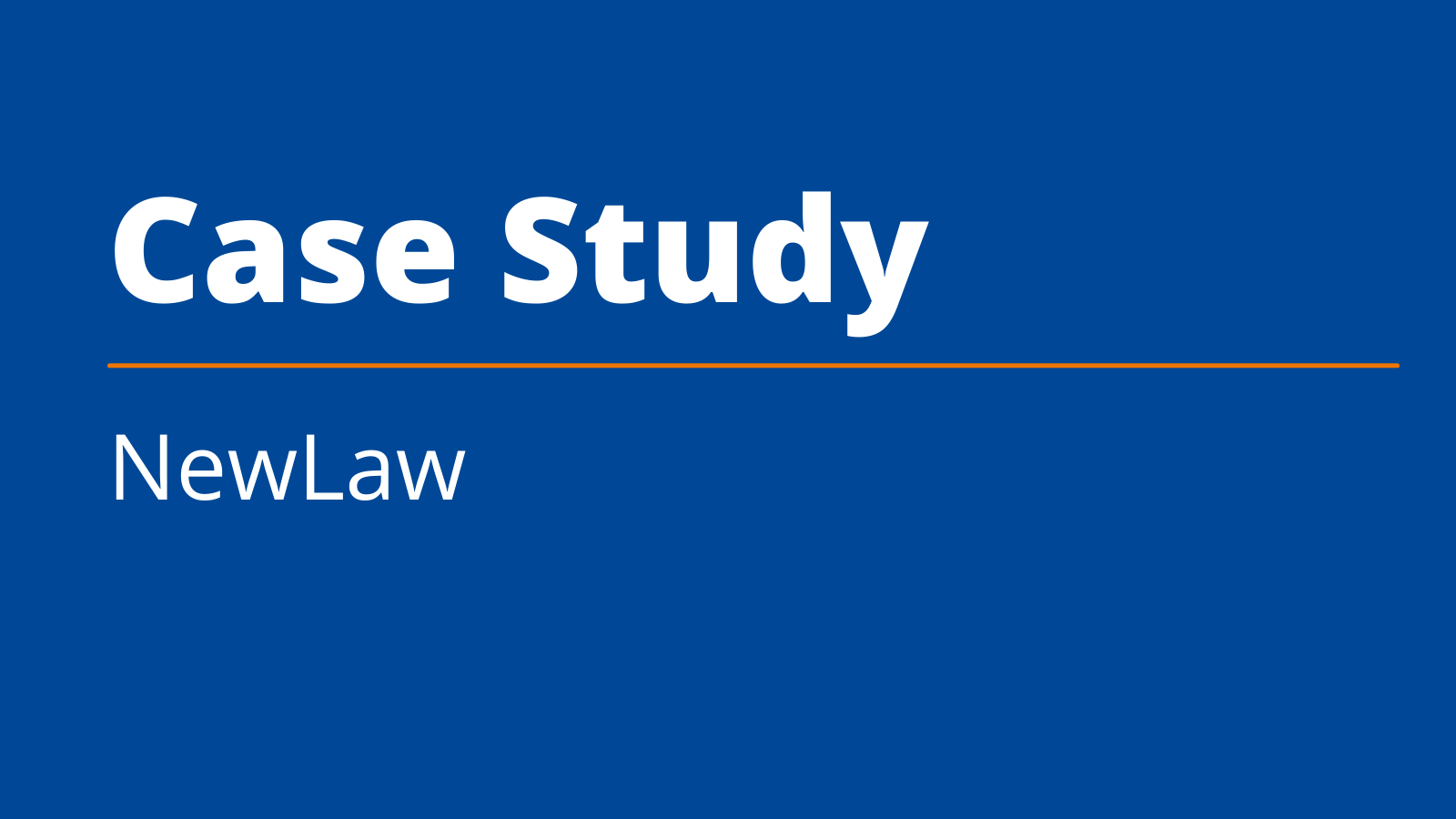 NewLaw Solicitors is one of the fastest growing personal injury law firms in the UK and known for putting its clients at the heart of everything it does. Established in 2004 as a two-person start-up with the aim of providing a legal service that gets results for both individual and commercial clients, it has over 450 staff in Bristol, Cardiff and Glasgow.

Specialising in personal injury, wills, trusts & probate and employment law, NewLaw wanted to build on its existing capability, experience and expertise within clinical negligence and wanted to grow its practice.
The challenge was how to do this and make headway and find a business partner that shared its ethical ethos.

After researching the market, NewLaw believed that working with a marketing collective would give the firm the head-start needed to expand the practice. Their research led them to investigating marketing collectives and that's where they learned about First4Lawyers.

Darren Pardon, Commercial Director explains:
"After researching the market, we chose First4Lawyers. There were a number of reasons, but the key ones were because they were LASPO compliant, had competitive pricing terms, and we were assured about the quality of clinical negligence leads they would provide for us.
"We also wanted to work in a framework that supported our client journey in a wholly compliant way and one that avoided fraudulent or spurious claims and we found this with First4Lawyers."

Since becoming a First4Lawyers panel member, NewLaw hasn't looked back. Darren explains: "We are delighted to be able to assist genuinely injured clients to pursue complex and confusing cases in order to recover the compensation that they deserve.
"These are people who truly need our help and expertise and First4Lawyers have facilitated our ability to service their needs in a customer focused and empathetic way.

"We've increased the number of referrals from First4Lawyers because of the successful introduction to our business. Due to their nature and complexity, clinical negligence cases take longer to progress but leads we have obtained have been good quality and the returns to date are positive."

Darren continues: "The relationship is helping us to make a difference in our market and growing our business. And this is just a year into the relationship with First4Lawyers."

Darren has also been impressed with the professionalism of the First4Lawyers team: "They meet us regularly to review the previous month and are always available to answer any questions we may have."

As a result of the new work coming into the firm, NewLaw has decided to take up a six-month trial of referrals from First4Lawyers on industrial disease and public liability cases.
"It's early days yet but the signs are promising. We've definitely found the right partner."