JMP Solicitors: "This has been a difficult market over recent years, but one thing that has been stable has been the relationship with First4Lawyers."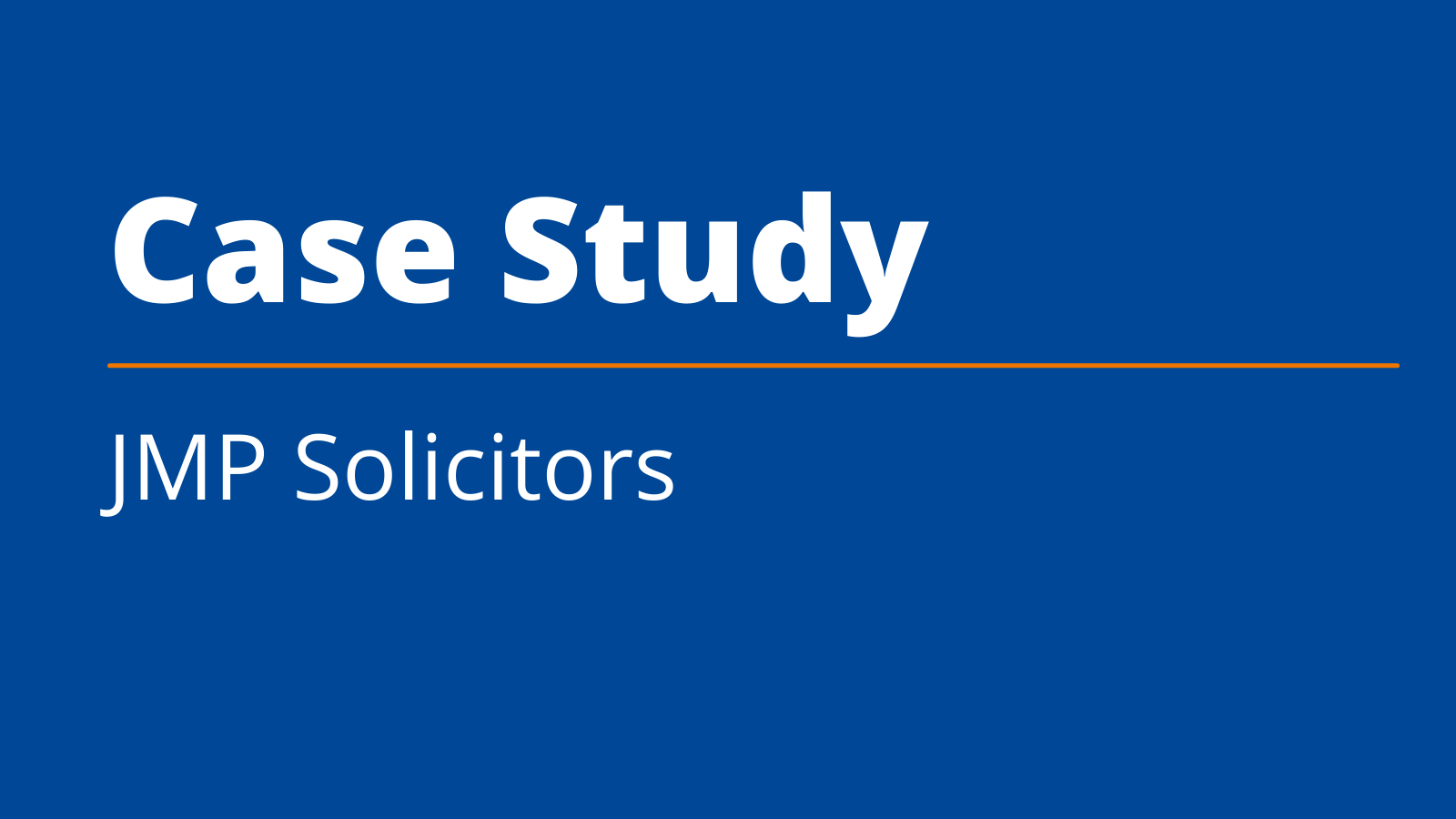 JMP Solicitors based in Grantham in Lincolnshire specialises in personal injury (including clinical negligence and industrial disease), family law, conveyancing, wills and probate and commercial law and is led by managing director Ian Howard.
Ian first started working with First4Lawyers in 2010 following a personal recommendation when he was looking to grow the PI area of his business.
Ian says, "At the time, we had been using other referrers for about 10 years. First4Lawyers were recommended to us through a business associate and from the outset we were very impressed. At that time, it was very common to just launch into agreements after a brief telephone conversation, but First4Lawyers were different. They wouldn't just take any firm on, they insisted that we go in to meet them face to face, they ran background checks and came across as incredibly knowledgeable, credible and professional. It was obvious they cared about having the right firms on board, and that really set the tone for the relationship."
The last eight years has been a real challenge for the industry with a backdrop of reform and changing business agenda. Finding consistency on which to grow a business in this environment has not been easy. Ian explains, "This has been a difficult market over recent years, but one thing that has been stable has been the relationship with First4Lawyers. They're very transparent, and for better or for worse, you always know where you stand. Their communication is second to none and they strike that rare balance of maintaining good monthly contact with minimal interference."
Ian expands, "They do their part and leave us to do ours, which works very well for us. We have worked with others who are more involved than is necessary. When you're busy with the day to day of running a business, running client cases and dealing with your own staff, you need the freedom of conducting your business in the way you need for it to work for you, not what fits with someone else's business."
This free rein on your business also extends to the claims that come through. "We have never been pressured into taking on cases we don't want, or don't have a specialty in. This is really important because you're aligned by association, so if they do a bad job, it reflects badly on us as we're the next link in the chain. It's crucial to get off on the right foot with clients, so if First4Lawyers do a good job and are professional, then it reflects well on us. We see them as an extension of our firm, and we're an extension of theirs."
As a long-standing panel firm member, Ian has some words of advice for new joiners, "Be realistic with your expectations. First4Lawyers has given us access to clients across the UK due to their national reach. They have access to platforms which you wouldn't be able to sustain as an SME, or even as a large firm, through your own endeavours." But supply of good quality leads is only part of it. "You have to be ready to convert as quickly as possible. If you don't act quickly, there is always a danger that you will lose that lead."
Ian explains that JMP has spent the last 12 months reviewing its conversion process and further refining it to ensure the optimum experience for potential clients. "We make sure that someone is ready to make contact or accept that call, within the hour if not immediately, and to make sure that the time between initially speaking and receiving the signed agreement back is as quick as possible. It's not necessarily easy, and it's not always easy to finesse, but it is crucial.
"For our business, we have found that having the lawyers make the calls was the best. We have experimented with call handlers in the past but found that they didn't always know what to ask. At the end of the day, you're dealing with real people with real concerns, it's got to be a conversation and not a script. People are reassured by experience and knowledge, things only the lawyers can provide. It also leaves less room for error later on, and a more seamless client experience."