First4Lawyers announce plans to launch new RTA ABS law firm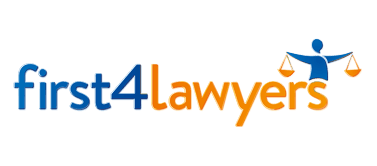 The whiplash reforms are coming. Whether this be in May 2021 as promised (again) or further down the line, it looks more certain that they will be implemented soon.
As a result of the changes which come into force post-reforms, making the handling of road traffic accident (RTA) claims largely unprofitable for many firms, we have taken the decision to launch our own alternative business structure (ABS) law firm, First4InjuryClaims.
First4InjuryClaims will solely deal with RTA claims and all RTA related enquiries which First4Lawyers receives will now be handled by the law firm. First4InjuryClaims will not handle any other type of injury claim and First4Lawyers' marketing efforts will be focused on maximising enquiries across medical negligence, EL, PL and OL work for the sole benefit of our panel member firms.
The ABS is a start-up which should be ready to begin work in the early summer, subject to the relevant Solicitors Regulation Authority approval. It will be a separate company within the group, with its own management and operations team, some of whom have already been recruited.
Qamar Anwar, managing director, says: "We have never wanted to set up a law firm, but First4InjuryClaims has been born out of necessity.
"Some of our member firms have told us they are leaving RTA altogether, while others may offer a limited service, assisting claimants through the portal for a small fixed fee, but without offering advice and guidance. A number have still to decide. But one thing we know for sure is that post-reform RTA work will offer limited revenue opportunities and very small margins."
Launching our own RTA ABS law firm ensures we are in the best possible position to utilise the First4Lawyers brand for the benefit of our panel firms, who remain at the heart of our business strategy, whilst still being able to provide support for injured claimants who are seeking legal assistance.
For further information on First4InjuryClaims, please click here.