YES PI: "Enough work to take on a new fee earner"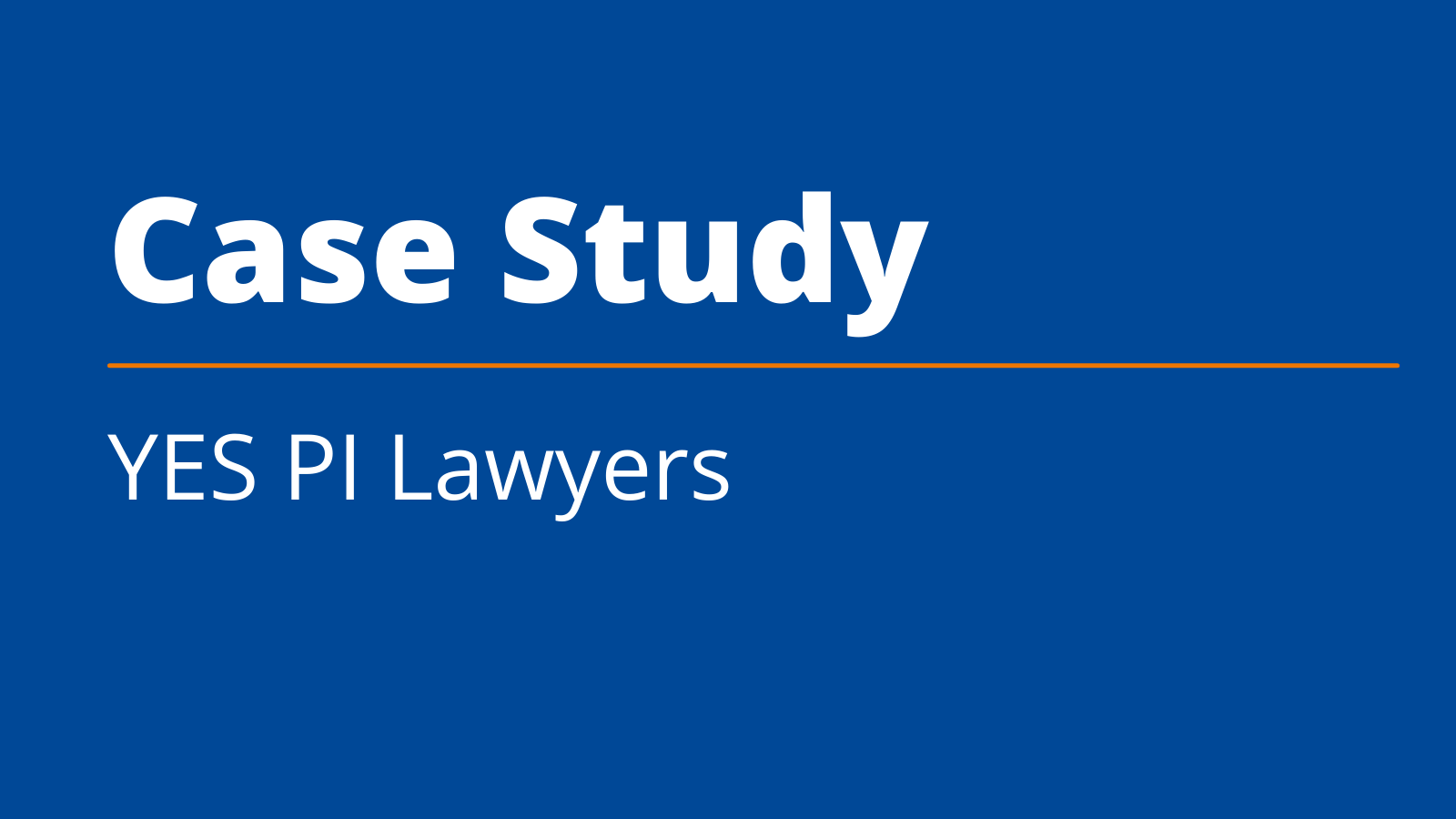 Eaton Smith is an award-winning multi-disciplinary law firm servicing individual and business clients locally, nationally and internationally.
Based in Yorkshire, it markets its personal injury (PI) practice under a separate brand with its own website, called YES Personal Injury Lawyers, or YES PI for short.

The firm is a member of First4Lawyers, joining in June 2014 after a chance introduction by a third party who recommended the firm consider the benefits of membership. By coincidence, the firm is based around the corner from the First4Lawyers offices in Huddersfield.
PI partner Adele Whitfield says:
"We had used claims management services in the past and our experience was mixed, but First4Lawyers are good and are delivering what they said they would."
Anticipating the 2013 changes in legal aid litigation, Eaton Smith rebranded its PI department in October 2012, to allow it to more actively market itself without unduly affecting the firm's overall brand.
The project involved a lot of planning, a big investment in external marketing support and a unique interactive website, complete with client videos.

"We had modest expectations of the volume of work that this could generate, and we knew we would never be able to compete with the big firms advertising on TV. But we didn't realise how slow it would be to take off", says Adele.

By contrast, joining First4Lawyers had an immediate positive impact on the top line.
"We were looking to take on more work at the time, and First4Lawyers certainly did that, so we have now recruited another fee earner who will be starting shortly", says Adele.

"Our conversion rates are better than they were before and the work appears to be better quality. That's because First4Lawyers heavily vet the cases before they send them to us and any fraudulent claims are weeded out.

Adele continues: "The vetting of claims is to me the main thing. It's reliable, and they've delivered what they said they would deliver."
The quality of service extends to providing regular management information: "When we send our spreadsheets, they give us details of our conversions and provide feedback to us, so we know how we're doing.
"We have high standards and do the best job for every client, and I like to think First4Lawyers do the same for us."