Behind The Brand
First4Lawyers Become Huddersfield Town Sponsor
Reading time: 1 min 45 secs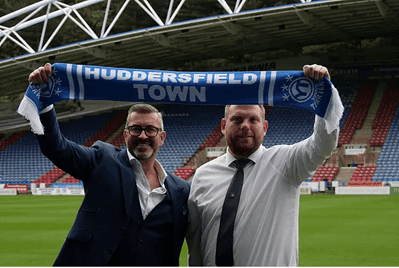 Nationally known brand First4Lawyers has become a commercial partner of the Club and part of the Huddersfield Hundred.
First4Lawyers are the UK's largest multi-award winning independent legal marketing collective. For the last 10 years they have been helping law firms find new potential clients and helping consumers to get access to justice.
Andy Cullwick, head of marketing commented: "First4Lawyers are delighted to be partner with Huddersfield Town Football Club. Whilst we are a nationally recognised brand, Huddersfield has been our home ever since we were founded 10 years ago and, as a successful and growing business, we have always supported local talent offering many fantastic career opportunities at our town centre offices over the course of the past decade.
"With our long-established roots, this partnership provides us with a great opportunity to help invest in the success of a local club which in turn will have a positive impact on the wider Huddersfield community. We look forward to working with and supporting Huddersfield Town over the forthcoming season."
Huddersfield Town commercial director, Sean Jarvis said: "I am delighted that a well known brand such as First4Lawyers has become a commercial partner of the Club. First4Lawyers are an ethical company and one of great integrity so it's great to have them on board. They are a local, family-oriented business and so are a perfect partner as we are renowned for being a family Club. It's a great match and we are very much looking forward to working together with Qamar and the whole team."
Watch the video to find out more about what Andy Cullwick and Sean Jarvis had to say about the partnership.