Industry Updates
Interview with Mark Dugdale, editor of Claims News
Reading time: 3 mins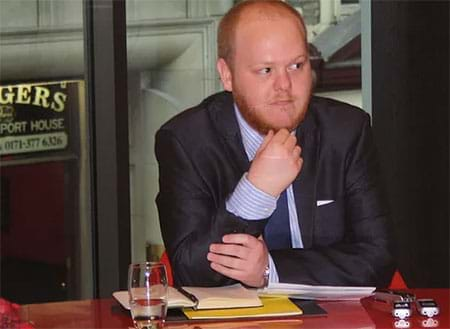 Towards the end of last year, Mark Dugdale joined the Claims Media team as editor of Claims News and of Leeds & Yorkshire Lawyer. We caught up with Mark to find out what his first few months on the job have been like and his future plans for the website.
What was your route into journalism?
After studying for a BA in creative writing at the University of Leeds, I've spent the last nine years working as an editor on a number of business to business titles, perhaps most notably as group editor on Captive Insurance Times focusing on alternative risk transfer globally, as well as various legal titles covering intellectual property.
What attracted you to the role at Claims Media?
There were quite a few things actually. Firstly, I was born in Halifax, although raised in South-East London, but having studied in Leeds, I was delighted when an opportunity to return to be nearer the family-fold came up. Secondly, the role with Claims Media not only covers the group editorship of Claims News, but also that of Leeds & Yorkshire Lawyer and Yorkshire Legal. Couple this with the impressive business growth of my publisher, Barker Brooks, and the role offers exciting opportunities for the future.
How have your first few months in the job been?
Naturally, I am still getting a feel for what's important and what's not, but despite being a niche publication, Claims News covers a great deal, bringing in views from insurers, defendants and claimants. Most importantly, our coverage is always in the best interest of the client. It's been great to soak all of this up and speak to a wide range of people.
What plans do you have for Claims News?
We're currently very news-led, which will continue, but I intend to introduce a more analytical approach, with some feature-led pieces, Q&As and updates on legislative changes, so that readers get a good balance. I think it's important that Claims News is a forum for balanced debate from across the whole market. There's clearly some strong points of view and so I want to ensure we can help facilitate meaningful dialogue and effect change where needed.
Are there any specific topics you'd like to hear about from readers?
There's a long list: anything that affects the customer experience from the insurer's perspective, big cases that highlight important points of law, insurer tech – there's a great deal happening in this space, particularly around blockchain, so developments around that and high-level appointments. Importantly, I'd encourage readers to get in contact via email, Twitter or phone. It's always good to hear from people and I am open to new ideas.
What do you expect will be hitting your news agenda in 2018?
I think the way technology is being applied in the claims process is going to have a greater impact, so I expect to see more on that. The perennial debate about the costs of medical negligence claims will likely continue as will further personal injury reform. There's also quite a few big cases reaching judgement this year that I'll be keeping my eye on.
The Claims News website is updated daily and its weekly e-newsletter is sent every Monday. Mark can be reached via email at: mark.dugdale@barkerbrooks.co.uk, via Twitter: @ClaimsMedia or by phone: 01423 851 150.