Behind The Brand
Meet the Team - Mel Aked, Claim Team Leader
Reading time: 4 mins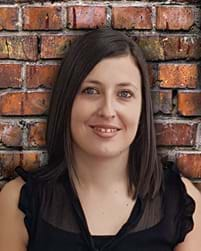 Mel joined First4Lawyers in November 2011 in a claims adviser role. She had previously been combining studying with working in a hotel. So, what drew her to First4Lawyers?
Mel explains: "For several years, I'd been studying for both my law degree at Sheffield Hallam University, and then at the BPP Law School in Leeds for my Legal Practice Course.
"I knew I wanted a career in the law, but I wasn't sure what sort of role would be the right fit. I didn't actually want to be a practicing lawyer and was reluctant to take on an admin heavy role such as a paralegal. However, I did know that I enjoyed customer facing work and so when I saw the role at First4Lawyers, it seemed to provide a good combination of customer service alongside the ability to use my legal knowledge."
Fast-forward seven years and Mel is now a claims team leader, leading a team of 14 people. Her typical day involves the day-to-day management of the team and overseeing their work in putting incoming enquiries through to the panel, screening for which calls need prioritising, and checking the quality of the work sent through to the panel. Quality control is central to Mel's role, ensuring the delivery of a top quality service for clients, as well as providing only the best quality enquiries to panel members.
"If any complaints crop up, although they are few and far between, it's part of my role to speak to the client and see what steps I can take to help resolve the issue.
"More broadly I also work quite closely with other departments. For example, I have recently worked with both the marketing and business development teams on the 'KEEP Making Conversions' project initiative. My role in this was to look at the client journey and the key customer service elements we implement within our calls to create consistency and in turn getting clients to sign up with panel members."
Over the last seven years the personal injury sector has seen huge amounts of change, Mel explains how she has seen this impact her team: "I was here when LASPO was introduced and since then have seen clients become more savvy when looking for a firm to represent them, requiring more competitive terms.
"Prior to the changes clients would just contact one firm, because they all offered the same deal – 100% compensation. Now we find they're contacting a number of firms and will try and bargain the success fee percentage down. So, a greater proportion of our time is now spent educating and explaining the process to them. You want to win business because you're good at what you do, but you also don't want to see innocent people being hoodwinked by sales patter and a lack of expertise, which will lead to their claim failing, simply because that firm offered a cheaper price."
Mel goes on to describe the broader changes that have taken place across the business: "First4Lawyers has expanded into other legal services, so we also cover employment, wills and probate, family, motoring offences and conveyancing. This has meant we've needed to expand the claims handling team in order to handle the increased flow of incoming enquiries."
Does this recruitment drive mean you've had to look for team members from a wide variety of specialisms? "All our call handlers deal with all claims, we don't pigeonhole people. We find this is a good approach as it keeps the work fresh for people and allows them to broaden their experience and knowledge."
Away from the office Mel and her husband have a two-year-old daughter, who they enjoy spending their free time with whether that's playing football in the park, or a day out (Yorkshire weather permitting of course)!